Google's been trying different things to improve its Wear OS smartwatch platform for years, and today they're giving things another go with another redesign of the platform to make it simpler to use and access information at a moment's notice.
No longer can you change your watch face by swiping left or right. In the new version of Wear OS, Google is adding new functionality to these gestures that present users with information they need at a glance. Swiping left will get you your current stats in the Google Fit app with heart points and move minutes viewable in two rings that surround your watch's display. Meanwhile, swiping right will get you to a new Google Assistant-powered feed that presents you with daily information, similar to how the Overview feature works on Android and iOS.
These changes seem like a late reaction to Apple's watchOS. The Apple Watch has had similar features to those in the past, what with rings being a major part of Apple's Health app and information being presented in the company's Siri watch face. While Google isn't necessarily copying Apple, it's clear the company has recognized how some of the best functionality on a smartwatch operates and which parts of it they should bring over to their own platform.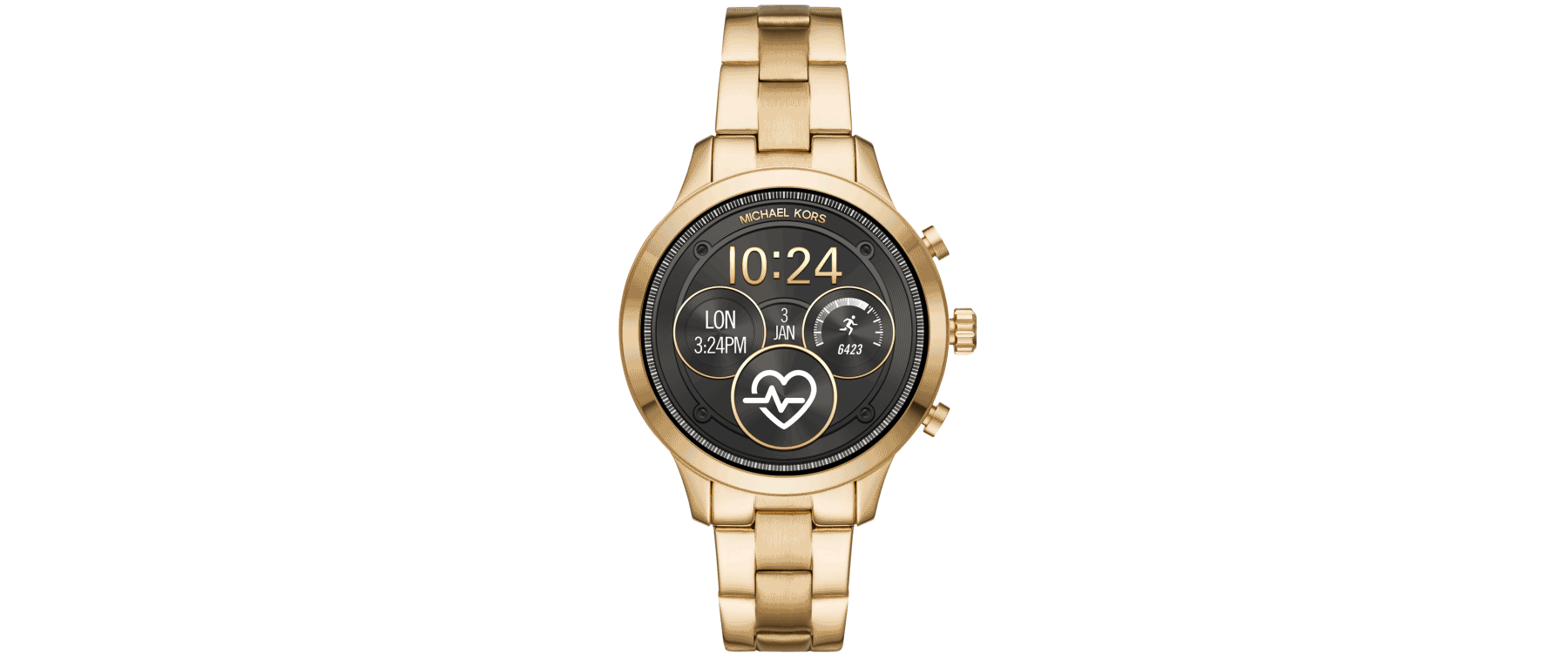 Other gestures include a swipe up which gets you access to your notifications and a swipe down which presents quick toggles. The former presents a much more dense view of your notifications which no longer take up the entire screen individually. You can obviously still take action on them such as swipe them away or use built-in functions such as reply to a message. Meanwhile, the swipe down now lets you access things like find my phone or Google Pay at a moment's notice. This isn't anything ground-breaking, but it's certainly a welcome improvement.
For those of you who like to change your watch face often, you'll need to now press and hold on your current face to change it.
Other than these changes, Wear OS largely still works the same. It's supported on both Android and iOS, it lets you interact with applications, it mirrors your notifications, it lets you make phone calls and send texts, and you still have a variety of fitness features. Therefore, for the most part, this is a redesign of how you access things around your watch face. Regardless, these changes are certainly welcome since they're much better than what we had before.
For those of you wondering, we're not sure which version of Wear OS will bring forth the redesign. That being said, all supported Wear OS watches should get the upgrade over the next month, according to Google.